| Home | About Us | Goldfish | Events | Useful Links |

For fancy goldfish, welcome to ...

BRISTOL AQUARISTS'
SOCIETY

... the West Country's coldwater fish club
Look here for information about the different fancy goldfish varieties, how to keep them, and how to breed them. Our site provides the most comprehensive suite of photographs of Western goldfish varieties available either on the Internet or in books, a survey of Far Eastern varieties seldom seen in the West, and background information on the history and physical features of goldfish.
Annual Show, Sunday 2nd September
Our annual show took place on Sunday, 2nd September, and photographs of fish will be posted to our website in due course.
Below is a picture of the young adult Bristol shubunkin which won the award for best-in-show: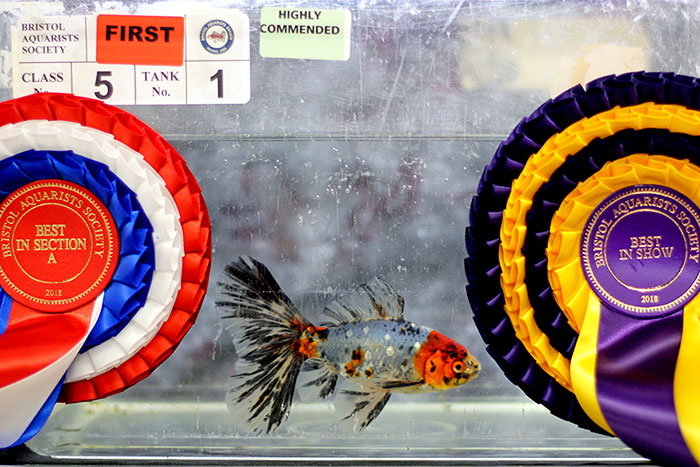 What's New
Below is a note of recent updates:
Frequently Asked Questions
See our Goldfish Information pages about the history of goldfish, colour, finnage, show standards and much more, including:
Join us
If you live within traveling distance of Bristol, we would encourage you to come along to our monthly meetings and join in with all the pleasures of a shared hobby: see our fish, talk with fellow fishkeepers for advice and to share your own experiences, and acquire fish from quality stock.
Last updated on [Top] [Next] 06 September 2018
© Bristol Aquarists' Society